Founded in 1997, Behavioral Tech Institute (BTECH) operates with the mission to bring evidence-based treatment to every community worldwide, when, where, and how they need it. BTECH empowers people to experience lives worth living by cultivating collaborative partnerships worldwide to implement evidence-based interventions.
Our Values:
Dialectics: We embrace our connected and continuously changing world and strive to find the heart of the truth in opposing perspectives.

Evidence: We are guided by scientific principles in all that we do.

Equity: We acknowledge that cultural, racial, and socio-economic disparities exist. We are committed to increased access to high-quality evidence-based treatment.

Service: We serve clients and communities with compassion and excellence to comprehensively understand their needs.

Collaborative Leadership: We cultivate collaborative partnerships worldwide to advance and implement our common mission.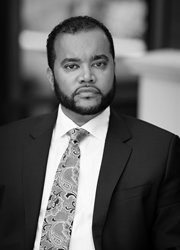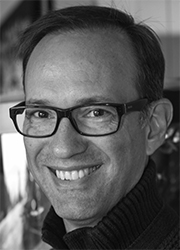 VP for Institute Services & Director of CE/CME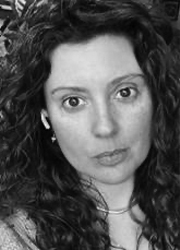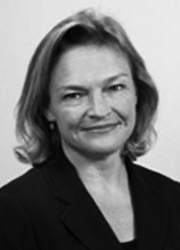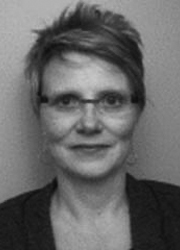 Gwen Abney-Cunningham, LMSW
Director of Faculty Relations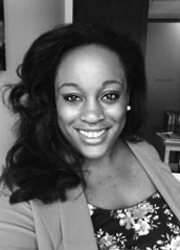 Director of Faculty Development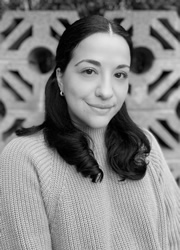 Curriculum Development Specialist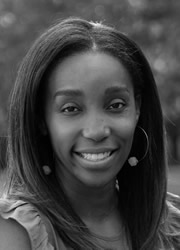 Consultation & Training Specialist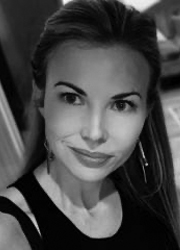 Institute Compliance Analyst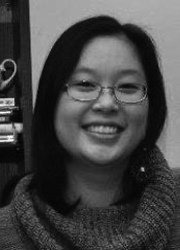 Training & CE/CME Liaison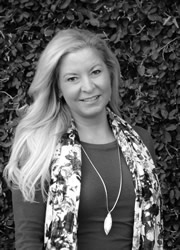 Director of Business Development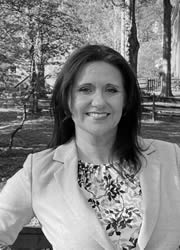 Business Development Specialist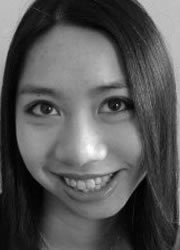 Training Support Specialist
Matt Macklin - Interim CEO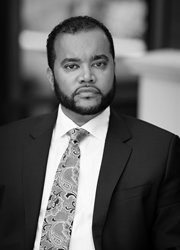 he/him
Degrees and Certificates:
JD, BA Philosophy, BA Political Science, Loyola University Chicago, MBA Walden
Bio:
Over 15 years experience leading teams in healthcare
Tony DuBose, PsyD - VP for Institute Services & Director of CE/CME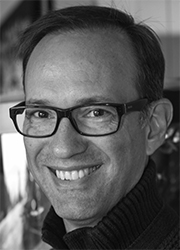 Bio:
Dr. DuBose's interest in DBT developed when working with hospitalized youth at high-risk for suicide and self-injurious behaviors. That initial interest, and the outcomes he observed when using DBT, resulted in a career focused on increasing the reach of DBT. Working with Behavioral Tech Institute has provided him the opportunity to engage his passion for providing high quality training in DBT in collaboration with many like-minded people. As the head of training for Behavioral Tech Institute, has led a team of some of the world's foremost experts in Dialectical Behavior Therapy (DBT) since 2011. He has served a key role in the development and refinement of several large-scale DBT training models that have been translated into multiple languages. He has trained and consulted with health care providers world-wide regarding the treatment of borderline personality disorder, substance use disorders, and suicidal and self-injurious behaviors in adults and adolescents and has been involved in large-scale systemwide DBT implementation projects in multiple countries and several US states. He is a member of the International Dissemination and the Training Committees of the World Association for Dialectical Behavior Therapy (WDBTA), formed in 2021, and serves on the WDBTA transitional Board of Directors as its Treasurer. He has been licensed as a psychologist in the State of Washington since 1998 and is certified by the DBT – Linehan Board of Certification (DBT-LBC). He lives in Seattle, WA in the United States.
Dr. DuBose received a doctoral degree in clinical psychology from Pacific University of Oregon. He completed his predoctoral psychology internship at Western State Hospital in Lakewood, WA, and his residency requirements for psychology licensure as a postdoctoral fellow in clinical child psychology through the University of Washington's Department of Psychiatry and Behavioral Sciences. Before training as a psychologist, he completed a Master of Science degree in counseling from Loyola University of New Orleans and worked as a family therapist upon completion of that degree. His interest in suicidal and self-injurious behaviors developed when working with adolescents at high risk for suicide at the Child Study and Treatment Center, the state psychiatric hospital for children in Washington, where he served as director of the older adolescent program from 1997 to 2001. He is a Founding Member, and served as the first President & CEO, of the Evidence Based Treatment Centers of Seattle, PLLC. He held appointments on the clinical faculty in the University of Washington's Department of Psychiatry and Behavioral Sciences and Department of Psychology from 1998 – 2012. He collaborated with Marsha Linehan, Ph.D., ABPP, and other researchers on the study of DBT, particularly related to its dissemination and implementation. He served as a member of the strategic planning group that formed the WDBTA.
Kimberly Stormer - Executive Assistant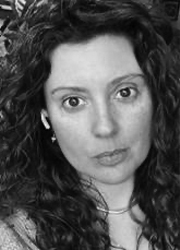 she/her
Degrees & Credentials:
Kimberly holds a Bachelor of Art in International Affairs and Russian Studies from Western Washington University.
Kimberly's work experience in community health during her 5 years as a Peace Corps volunteer overseas as well as her role as Operations Coordinator in a high caliber residential treatment facility for women in southern US that used DBT as their primary treatment program helped shape her interest and affinity for work at BTECH with our Trainers, TnTs, and international affiliates.
In addition to her work in mental health, Kimberly enjoys volunteering with local HIV/AIDS organizations, gardening, and various yoga & meditation practices.
What drives you to work in the world of DBT at BTECH?
Knowing the work I do can be a small piece of helping people as they embrace and use DBT to affect positive change in their lives.
André Ivanoff, PHD - Board Chair/President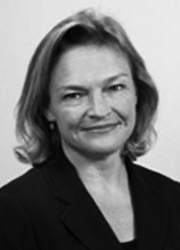 she/her
Bio:
André Ivanoff, Ph.D., is Professor at Columbia University in the City of New York where she directs the Intensive Dialectical Behavior Therapy (DBT) Training Program and Lab and teaches in the School of Social Work. Since 2011 she served as the Chair of the Board of Directors of the nonprofit Linehan Institute, now known as Behavioral Tech Institute Institute. The Institute's mission is the dissemination and implementation of DBT.  She also serves as the President of Behavioral Tech Institute, the training company founded by Marsha Linehan. She is former Chair of the Columbia University Social & Behavioral Institutional Review Board (Human Subjects' Protections). Her research and clinical interests include the training of DBT in academic and post-graduate settings across mental health disciplines, development of DBT skills-based suicide & crisis prevention methods, and the general application of DBT to the problems of those involved in the criminal justice system. She has authored over 90 publications on suicidal behaviors, DBT, and behavior change methods, and trains internationally and nationally with outpatient, inpatient, residential and correctional/forensic systems implementing DBT.
Gwen Abney-Cunningham, LMSW - Drector of Faculty Relations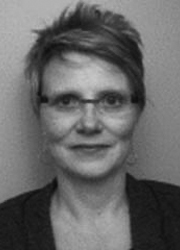 she/her
Bio:
Gwen Abney-Cunningham, LMSW, is currently a fulltime Behavioral Tech Institute consultant and trainer.  Prior to coming to Behavioral Tech Institute full time, she was employed at a community mental health agency for 32 years, in many roles, including; DBT Services Supervisor, Outpatient Services Director, and most recently as Evidenced Based Treatment Director. Ms. Abney-Cunningham received her Bachelor's degree from Hope College and her MSW from Grand Valley State University. She has 30 plus years of professional experience and is a member of one of the first teams in the U.S. to apply DBT within an ACT program. Ms. Abney-Cunningham is intensively trained in DBT and an experienced workshop leader at state, national, and international conferences. Ms. Abney-Cunningham's experience in DBT includes individual and skills training for adults, adolescents and families and providing DBT supervision to clinicians. In addition, she has assisted in the development and implementation of DBT on ACT teams and in outpatient settings. Gwen has been involved with the large-scale implementations of DBT in Michigan for Community Mental Health settings. She has been a Behavioral Tech Institute trainer for 20 years. Gwen has also served on the Behavioral Tech Institute Trainer Advisory Committee and the Behavioral Tech Institute Implementation Science Workgroup.
What drives you to work in the world of DBT at BTech?
It is very motivating to me to provide a treatment and assist others with providing a treatment that is life changing.
Vibh Forsythe-Cox, PhD - Director of Faculty Development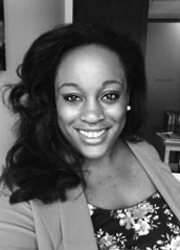 she/her
Bio:
Vibh Forsythe Cox, PhD, is a Training and Development specialist for Behavioral Tech Institute, LLC (BTECH). She is part of the team that creates content for BTECH's training offerings. Dr. Cox is also a Trainer and consultant for Behavioral Tech Institute. In that role, she provides consultation for DBT teams internationally, specializing in newly forming DBT teams. She has experience providing DBT in a variety of settings, including university-based research, inpatient hospitals, outpatient clinics, and forensic settings. Dr. Cox is a licensed Psychologist in Washington State and is certified by the DBT – Linehan Board of Certification. Dr. Cox is invested in DBT because she sees it as a way to use compassionate, evidence-based care to give hope and solutions to people whose suffering is leading them to contemplate suicide or preventing them from reaching goals that are meaningful for them. Even when people know what kind of treatment could help them move toward their important goals, they are not always able to access that treatment. Dr. Cox is committed to increasing equitable access to treatment. In addition to using this treatment directly with clients, she joined the Behavioral Tech Institute team in order to help train more providers to effectively deliver this life changing treatment. Dr. Cox also works to train treatment providers in her role as a Clinical Associate Professor at the University of Washington. She is the Director of the Marsha M. Linehan DBT Clinic, a training clinic where she supervises graduate student trainees as they learn the foundations of DBT. Also in service of her goal to increase equity in treatment, Dr. Cox has provided team consultation related to Anti-Racism in DBT.
Sami Saghafi, PsyD - Curriculum Development Specialist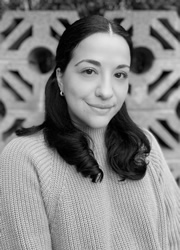 she/her
Bio:
Samiram (Sami) Saghafi, PsyD is a Content Development Specialist and a member of the Research, Development and Training team at Behavioral Tech Institute.
Dr. Saghafi has always dedicated herself to the research and treatment of suicidality. Prior to beginning a doctoral program in clinical psychology, Dr. Saghafi obtained a master's degree from the Catholic University of America and conducted research for the Suicide Prevention Lab under the supervision of David A. Jobes. She then began providing DBT early in her doctoral training at La Salle University in Philadelphia, PA within a variety of settings, including community mental health clinics, inpatient psychiatric hospitals and college counseling centers. Dr. Saghafi later completed a postdoctoral fellowship in New York under the supervision of Alec L. Miller, one of the leading experts in DBT for adolescents.
Dr. Saghafi joined the BTECH team because she is passionate about discussing and teaching DBT, and hopes to increase the dissemination of effective training in DBT around the world. She is a licensed clinical psychologist in New York and Pennsylvania, and continues to participate in a weekly DBT consultation team with her colleagues in Pittsburgh. She currently lives in Pittsburgh, PA.
What drives you to work in the world of DBT?
I want to increase people's hope and skillfulness to assist with working toward a life worth living.
Ashley Connors, LICSW - Consultation & Training Specialist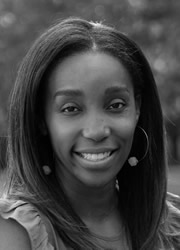 she/her
Bio:
Ashley Connors, MSW, LICSW is a Consulting and Training Specialist with Behavioral Tech Institute and maintains a private practice in Washington State. Ashley graduated from the University of Georgia with a Bachelor of Science in Family and Consumer Sciences, majoring in Child and Family Development. She began her career as a coordinator of national volunteer chapters before returning to school for her Masters. Ashley graduated with a Masters in Social Work from Kennesaw State University, with concentration in clinical social work practice. It was during her graduate practicum at a treatment center for children and adolescents that she learned about Dialectical Behavior Therapy. Upon completion of graduate school, Ashley relocated to Seattle, Washington to begin her counseling career and continue training in DBT. Ashley worked as staff therapist at the Eating Recovery Center of Washington and the DBT and Anxiety Centers at Evidence Based Treatment Centers of Seattle. For nearly a decade in private practice, Ashley has specialized in treating adults and adolescents with suicidal and self-harming behavior and continues to treat anxiety disorders using evidence-based models.
Julie Shirley - |Institute Compliance Analyst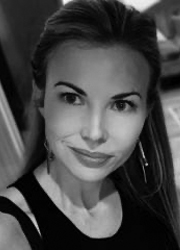 she/her
Degrees and Certificates:
Julie holds a Bachelor and Master's of Education from Clemson University. She holds a Specialist degree in Curriculum and Instruction from Piedmont College. She completed coursework to become a Board Certified Behavior Analyst at Penn State.
Bio:
Julie has worked in Special Education for the last 20 years. For the past 10 years she has served as Behavior Analyst for a large school district near Atlanta. In this role she conducts functional behavior assessments, develops behavior plans, trains staff members and parents and works with a multi-disciplinary team to support students and their behavior. She also owns a private practice where she supports children and families through applied behavior analysis. She is a DBT coach and skills group leader for those who already have an individual DBT therapist. She provides professional learning for teachers, therapists, and BCBA's and consults with agencies concerning applied behavior analysis.
Julie enjoys teaching yoga, mindfulness and meditation and is a Registered Yoga Teacher 500hr. She volunteers as a co-leader of Family Connections through NEABPD and she served as the president of her local chapter of NAMI. She is a Master Mindset Trainer and trains others within her district to be trainers in Mindset de-escalation and physical containment.
What drives you to work in the world of DBT at BTECH?
I have seen DBT change lives and I want to be a part of disseminating adherent DBT to all who need it.
Trang Le - Training & CE/CME Liaison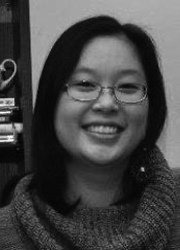 she/her
Degrees and Certificates:
Trang holds a Bachelor of Arts in Sociology with a minor in Law, Society, and Justice from the University of Washington. In addition, she completed Paralegal Studies Program at the University of Washington Professional and Continuing Education.
Bio:
Trang had previously interned at the Federal Public Defenders and her volunteer works during her undergraduate years shaped her interest and knowledge in planning, managing, and executing projects as well as online research around regulations and statutes on CE/CME requirements.
What drives you to work in the world of DBT at BTECH?
Being able to work with a group of passionate and brilliant people who are all dedicated to making a world a better place.
Erica Jolley - Director of Business Development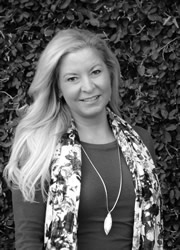 she/her
Degrees and Certificates:
She received her Bachelor of Social Work from Arizona State University. Master of Social Work from the University of Alaska Anchorage and Master of Business Administration from the University of Alaska Anchorage.
Bio:
Erica Jolley is a professional business development leader with over 25 years in the mental healthcare industry. Prior to joining the Behavioral Tech Institute team as the Business Development Manager, she started her career in the juvenile justice system in Arizona. Then moved to Alaska in 1999, where she was the Licensing Manager for the Office of Children Services for several years. Throughout her 17 years of experience with Universal Health Services she held several positions as the Business Development Director, National Manager and Regional Director. She successfully created and executed business development plans for various service lines, built strong relationships with referring providers, instrumental in growing new business and opening new programs. Marketed for psychiatric programs including acute care hospitals, residential treatment centers and partial hospitalization programs.
Erica is passionate about breaking the mental health stigma and promoting quality mental health services. She enjoys time with family and friends and engaging in outdoor activities such kayaking, snowboarding, biking and jogging.
What drives you to work in the world of DBT at BTECH?
Excited to work with the Behavioral Tech Institute team to offer evidence-based DBT training to national and international behavioral healthcare systems.
Jonay Argier - Business Development Specialist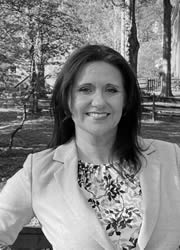 she/her
Degrees and Certificates:
Jonay received at Bachelors Degree in Education from UNLV and a Masters Degree in Public Administration from Grand Canyon University.
Bio:
Jonay has worked in Behavioral Health for over 20 years with a focus on adolescent treatment. She has worked within residential, inpatient, and outpatient programs. Her direct care experience involves case management, wrap around, and crisis services. The last 13 years have been devoted to business development to ensure the connection for those in need of behavioral health services and receiving the highest quality of services.
Jonay is an ally and an advocate for human trafficking survivors. She has worked with agencies and nonprofits to assure treatment and services were provided for victims.
What drives you to work in the world of DBT at BTECH?
There can be organizational transformations when DBT is implemented correctly with significant positive outcomes that benefit communities.
Doris Lo - Training Support Specialist