This feature by Michaela Swales, PhD and Christine Dunkley, DClinP is Part 2 of 2 in a series about DBT in the UK. In the first part, Michaela and Christine shared the journey so far. Here in part 2, they discuss the continued journey of DBT in the UK into recent years. DBT is a worldwide community, and we are excited to shine a light on how DBT has developed in different regions and countries.
---
In the last few years, the number of DBT training products has increased as the training team has begun to turn their years of experience into courses that can benefit others. Pre-COVID, we were offering these only to limited audiences who could travel to events, but in this Brave New World the capacity to train online has broken down international barriers to gaining knowledge. Over and above the trainings offered through our affiliation with BTECH (the Intensive Training and Skills Workshops), we have developed 5 days of supervisor training, 2 days on skills for DBT team leaders, a 2-day course on regulating emotion the DBT way, and a new course on telephone coaching. We also put together a DBT upgrade course – 5 days of training very similar to the second part of an Intensive. The idea is that people who have just done a Foundational can get some of that 'part II feedback on their chains and role plays.' As many of them come without a full team, they each prepare a case study and we pull names out at random for those who get to present (no passes!)
As the training team strengthened and grew, more patients had access to DBT, and there was high motivation to set up our own membership organisation in the UK and Ireland. We began in 2009 with an annual conference. In 2012, we managed to incorporate a legal body called the Society for DBT. This has also grown and now – in addition to the conference – we also have a Board of Accreditation, where members can apply for the equivalent of Certification in the USA. Our last conference had almost 300 delegates, and our list of accredited practitioners had expanded, particularly with the PG Dip graduates coming off the first cohort as accreditable practitioners.
Accreditation is not the only quality-enhancing initiative in the UK. biDBT has also embarked on an ambitious benchmarking process, complete with a fully functional website. Currently we have over 50 DBT teams entering data on the routine clinical outcomes of their clients on three core measures: the Borderline Symptom List (BSL), the Difficulties in Emotion Regulation Scale (DERS), and the Health-Related Quality of Life measure (the EQ5D). We will be assisting teams to compare their outcomes to each other and also against data from clinical trials with a view to boosting performance (https://dbt.uk.net/).  We are currently in the process of establishing clinical benchmarks based on the published data ahead of developing benchmarks from the routinely collected data.
The whole of the biDBT training team were lucky enough to attend the 2019 Trainers meeting and mark Marsha Linehan's retirement. It was wonderful to be part of the global community and forge new relationships. Our clinical director was fortunate to be able to give one of the two addresses at Marsha's formal farewell at the university of Washington (https://depts.washington.edu/uwbrtc/news-events/presentations-events/).  We are also proud to have helped other nations with their DBT journeys, including in Poland, Lithuania, Jersey, Jordan, Iceland, Norway, and beyond.
We had a wonderful celebration for our 25th Year in April last year at the Queen hotel in Chester where some of the first intensives took place (main photo below). We also heard some astonishing statistics – that we have trained over 500 teams intensively and trained over 15,000 professionals on over 600 events!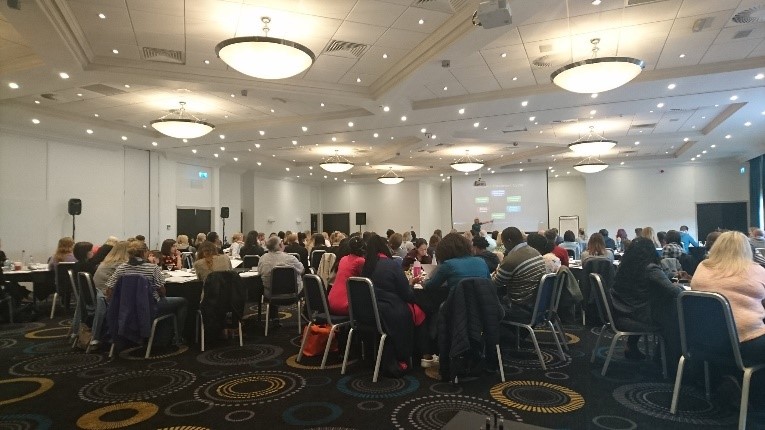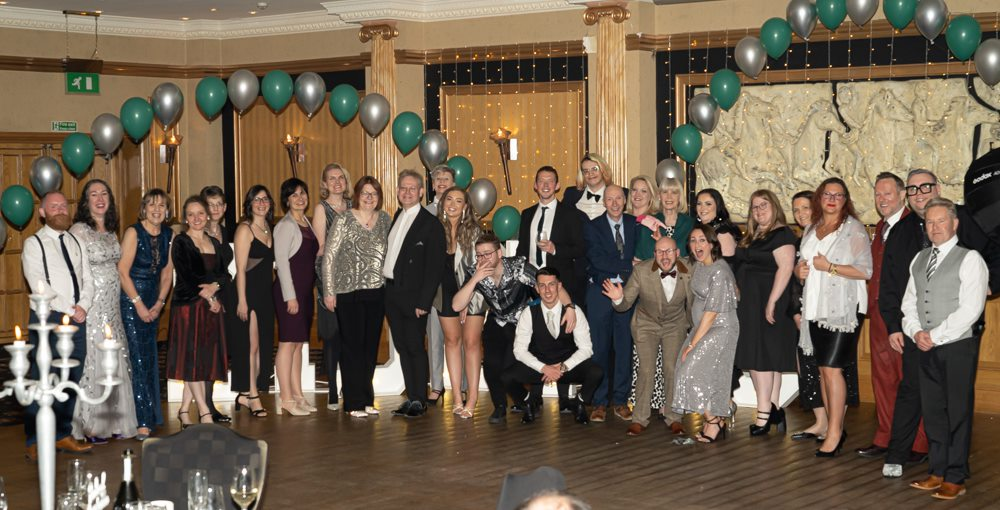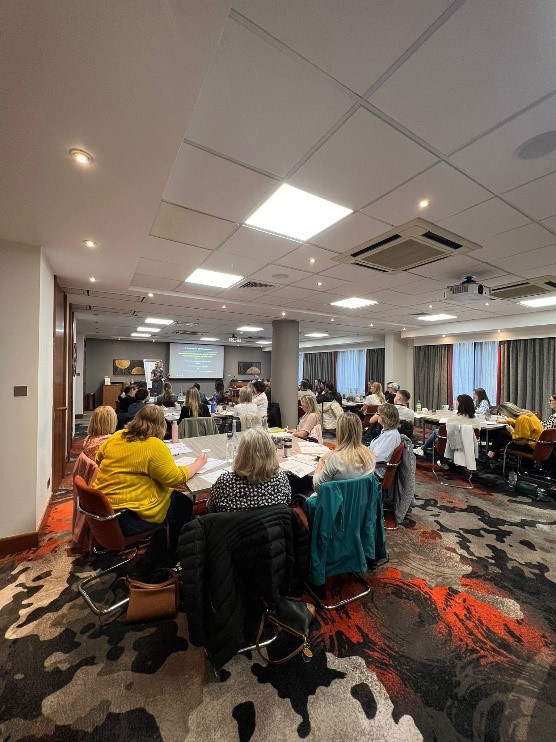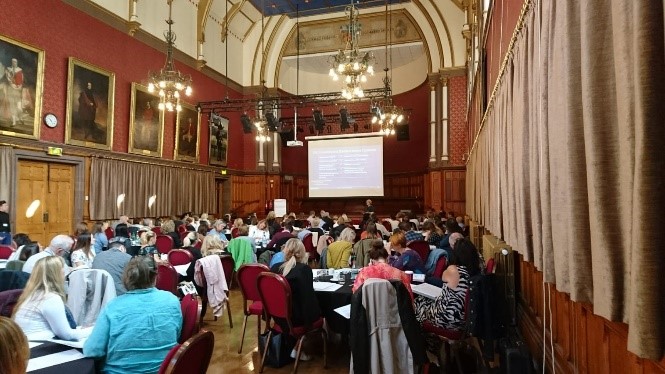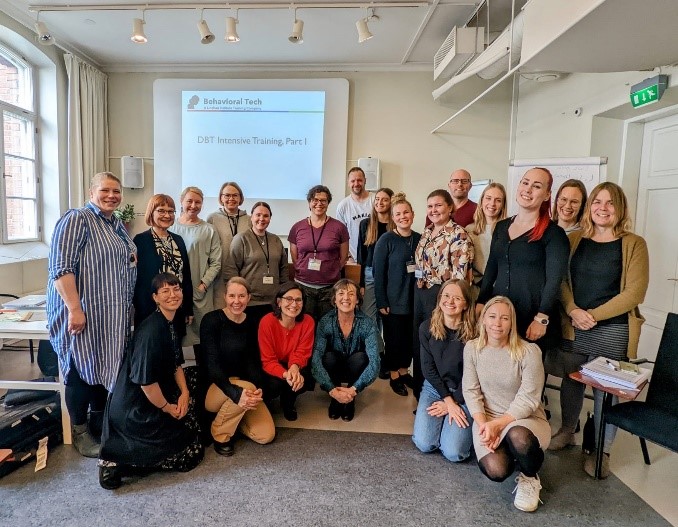 Reference: Flynn D, Joyce M, Gillespie C, Kells M, Swales M, Spillane A, Hurley J, Hayes A, Gallagher E, Arensman E, Weihrauch M. Evaluating the national multisite implementation of dialectical behaviour therapy in a community setting: a mixed methods approach. BMC Psychiatry. 2020 May 14;20(1):235. doi: 10.1186/s12888-020-02610-3. PMID: 32410670; PMCID: PMC7227064.
Interested to learn more about the DBT journey in countries around the world? Read here for the story of DBT in Greece!
---
Michaela Swales, PhD, is a Consultant Clinical Psychologist and Professor in Clinical Psychology on the North Wales Clinical Psychology Programme, Bangor University. Professor Swales is the Director of the British Isles Training Team, an International Affiliate of the Linehan Institute. She has trained more than a thousand professionals in DBT, seeding over 400 programmes, in both the UK and further afield. Read her full bio here.
Christine Dunkley, DClinP has a doctorate in Clinical Practice from the school of health sciences at the University of Southampton, and a certificate of qualification in Social work. She practiced as a medical social worker prior to working in psychological therapies, and is a senior accredited practitioner with BACP. She is a Vice President of the Society for DBT. Read her full bio here.
Disclaimer: The Behavioral Tech Institute blog is designed to facilitate the sharing of ideas, experiences, and insights related to Dialectical Behavior Therapy (DBT). The content and views expressed in the articles, comments, and linked resources are those of the individual authors and do not necessarily reflect the views, policies, or positions of Behavioral Tech Institute or staff. Content is provided for information and discussion purposes only and is not intended as professional advice. Contributors to the Behavioral Tech Institute blog are independent, and their participation does not represent an endorsement by Behavioral Tech Institute.