At least 135 million people worldwide will suffer from severe problems with emotion regulation in their lifetime and need an evidence-based treatment such as  
Dialectical Behavior Therapy (DBT)
. Behavioral Tech Institute (BTECH) is committed to making effective treatment easier to access by working to increase the number of trained professionals who can deliver DBT and build the expertise of DBT training organizations worldwide. Our impact is driven by providing DBT training, resources, and research.
Education​
More than 50,000 clinicians have attended a BTECH DBT workshop or training.
We have provided training to community mental health systems, US Veterans Administration teams, criminal justice systems, school systems, and other systems that treat persons at high risk for suicide.
DBT has expanded to many countries. We've partnered with local mental health providers to expand treatment into Australia, Canada, Egypt, Greece, Italy, Ireland, New Zealand, Norway, Turkey, Romania, Russia, the UK, most countries in Latin America, the Middle East and North Africa, and more.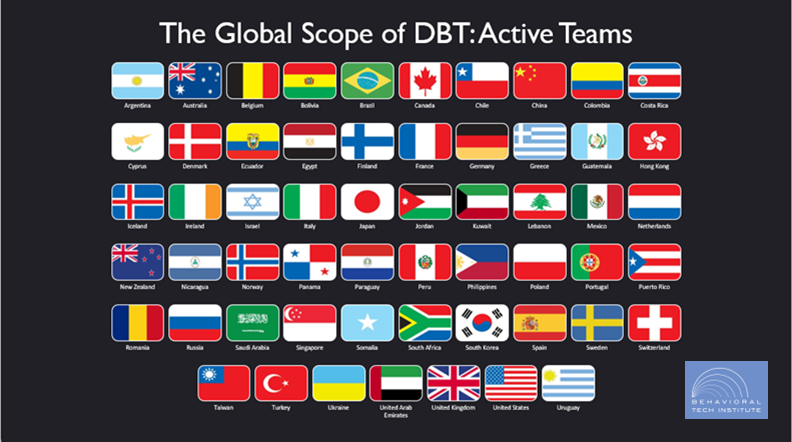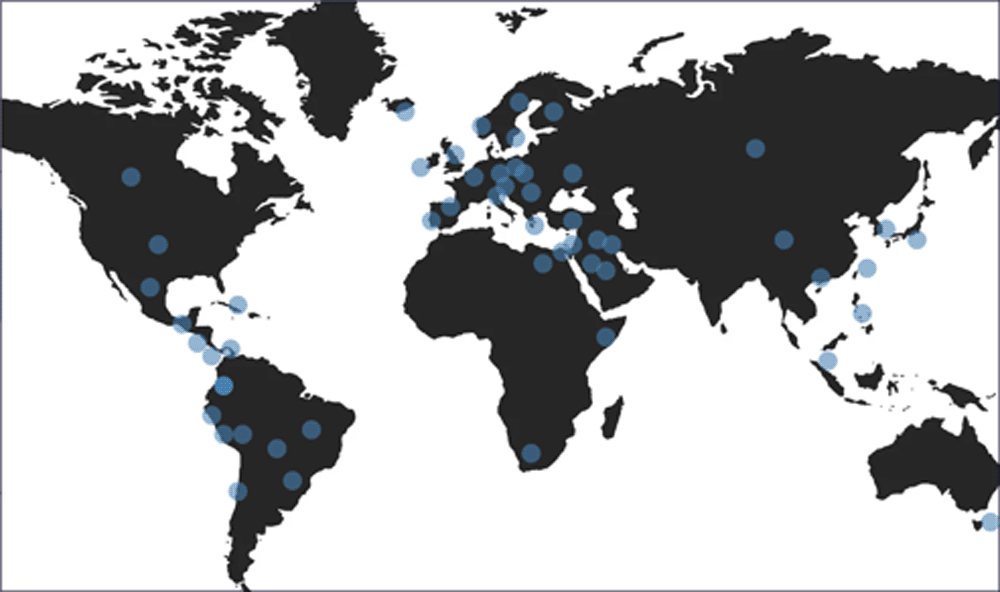 Africa
Egypt
Somalia
South Africa
Asia
China
Hong Kong
Israel
Japan
Jordan
Kuwait
Lebanon
Philippines
Russia
Saudi Arabia
Singapore
South Korea
Taiwan
Turkey
United Arab Emirates
Europe
Belgium
Cyprus
Denmark
Finland
France
Germany
Greece
Iceland
Ireland
Italy
Netherlands
Norway
Poland
Portugal
Romania
Spain
Sweden
Switzerland
Ukraine
United Kingdom
North America
Canada
Costa Rica
Guatemala
Mexico
Nicaragua
Panama
Puerto Rico
United States
Oceania
Australia
New Zealand
South America
Argentina
Bolivia
Brazil
Chile
Columbia
Ecuador
Paraguay
Peru
Uruguay
Recognition for DBT
To date, more than 30 randomized controlled trials (RCTs) – the gold standard for health intervention research – produced by nearly 20 independent research groups in nine countries have demonstrated the effectiveness of DBT.
Meta-analyses of this extensive research have found moderate to large significant effects indicating DBT is more effective than treatment as usual in reducing suicide attempts, non-suicidal self-injury, and anger, and improving general functioning among people with borderline personality disorder (Stoffers et al., 2012; Kliem et al., 2010).
In a particularly striking set of findings, DBT decreased suicide attempts by 50% and psychiatric hospitalizations for suicidality by 73% when compared to community treatment by non-behavioral experts (Linehan et al., 2006). The available research suggests that DBT is comparably effective as other comprehensive psychotherapies for BPD.
Time Magazine named DBT one of the top 100 new scientific discoveries in 2011 for its impact on people with difficult-to-treat disorders.


A 2012 Cochrane review found that DBT is the only treatment with sufficient research to conclude it is effective for people with borderline personality disorder.
Resources & Advocacy
We endeavor to make compassionate, effective treatment available to all who need it. BTECH supports the work of community partners who advocate on behalf of those suffering. Together, funds and resources are directed to areas of need.
Presentations at national conferences such as the National Alliance for Mental Illness (NAMI), and partnerships with support organizations like the National Education Alliance Borderline Personality Disorder (NEABPD), Sashbear, and PROJECT 375, help provide resources and hope for those suffering and their loved ones.
BTECH-Trained Teams help connect those seeking DBT with clinicians who completed our DBT Intensive Training or similar comprehensive training.
Collaborate with local government and professional organizations to create standards for training in suicide risk assessment and management.
We advocate with publishers around the world to translate and produce clinical texts from English to other languages, giving therapists and patients books they can use during training and treatment.
Research
Decades of research demonstrate the effectiveness of DBT with different populations, and colleagues around the world are regularly publishing new findings in support of the treatment.